November 23. 2015 (Monday) 00:00
CENTRAL EUROPE VIDEO CONFERENCE: Teaming: How Organizations Learn, Innovate and Compete in the Knowledge Economy with Amy C. Edmondson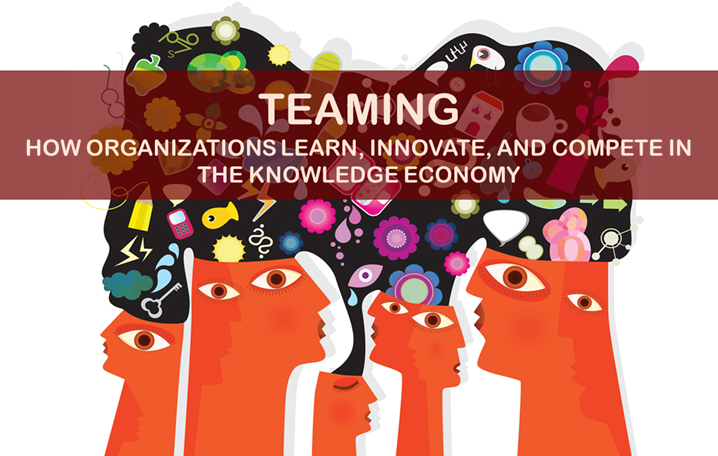 SPECIAL HARVARD EVENT: CENTRAL EUROPE VIDEO CONFERENCE
Date:
23 November 2015, 6.00 PM
Topic:
Teaming: How Organizations Learn, Innovate and Compete in the Knowledge Economy
Speaker:
Amy C. Edmondson
Novartis Professor of Leadership and Management at Harvard Business School
Professor Edmondson is the author of Teaming: How Organizations Learn, Innovate and Compete in the Knowledge Economy (Joussey-Bass, 2012), Teaming to Innovate (Jossey-Bass, 2013), and more than seventy articles on leadership, teams, innovation, and organizational learning. Number 15 on the 2013 Thinkers50 list of the worlds' most influential management thinkers, Professor Edmondson teaches on topics including leadership, teamwork, and innovation at Harvard Business School and around the world.
Professor Edmondson has been the recipient of numerous awards, including the Cummings Award for mid-career achievement from the Academy of Management in 2006, the Accenture Award for signification contribution to improving the practice of management in 2004, for her article with Anita Tucker, "Why hospitals don't learn from failures," and selection as one of the 20 Most Influential International Thinkers in Human Resources (#7) by HR Magazine in 2013.
Prior to her academic career, Professor Edmondson was the Director of Research at Pecos River Learning Centers, where she worked with the founder and CEO Larry Wilson to design change programs in large companies. In the early 1980s, she worked as Chief Engineer for architect/inventor Buckminster Fuller, and her book A Fuller Explanation: The Synergetic Geometry of R. Buckminster Fuller (Birkauser Boston, 1987) clarifies Fuller's mathematical contributions for a non-technical audience. Professor Edmondson received her Ph.D. in organizational behavior, AM in psychology, and AB in engineering and design, all from Harvard University.
Location:
McKinsey & Company
Andrássy u. 23, 1061 Budapest
Registration:
hchungary [at] post.harvard.edu

Back