December 4. 2014 (Thursday) 18:00
Invitation to Harvard Club event on Dec 4 - The Power of Social Networks with Prof Piskorski (Harvard) and Dr László Mérő (ELTE)
THE HARVARD CLUBS OF HUNGARY, POLAND, PRAGUE AND THE HARVARD ALUMNI ASSOCIATION CORDINALLY INVITE YOU TO A
SPECIAL HARVARD EVENT:
CENTRAL EUROPE VIDEO CONFERENCE

TOPIC:
THE POWER OF SOCIAL NETWORKS:
HOW DO WE USE ON-LINE SOCIAL PLATFORMS
HOW CAN FIRMS LEVERAGE ON-LINE PLATFORMS TO BUILD SOCIAL STRATEGIES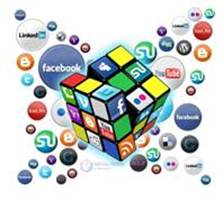 SPEAKER:

Prof MIKOLAJ JAN PISKORSKI
Associate Professor of Business Administration at the Harvard Business School
Prof Piskorski received his B.A and M.A. (Cantab) from University of Cambridge where he read Economics and Politics. Subsequently, he received his A.M. in Sociology and Ph.D. in Organizational Behavior fromHarvard University. After completing his Ph.D. he became a faculty member in the Organizational Behavior area at the Graduate School of Business at Stanford University. In 2004, he returned to Harvard to teach the Required Curriculum Strategy course in the MBA Program. He is now teaching his own Elective Curriculum class: Competing With Social Networks. In addition, Prof Piskorski lectures on fascinating topics such asBuilding and Sustaining Competitive Advantage, Driving Digital and Social Strategy, Media Strategies and Strategic IQ Executive Education programs.
followed by:
LIVE PODIUM DISCUSSION WITH:

Dr LÁSZLÓ MÉRŐ
Researcher of Economic & Affective Psychology
CSc of engineering sciences, Hungarian Academy of Sciences
Lecturer at Experimental Psychology Department, Eötvös Loránd University
Eötvös József Prize (2009) and Kalmár László Prize (2002) Laureate
Most prominent public science author on Game Theory, Logic and Human Frailty
&
EDINA HEAL
Country Manager of Google Hungary
DATE: 18:00 Wednesday, December 4, 2013
Location: McKinsey & Company, Andrássy u. 23, 1061 Budapest.
BY INVITATION ONLY!
Due to space limitation, registrations are accepted on a first come, first served basis!
The event is free for members of Harvard Club Hungary
Non-Members fee: 15,000 HUF
Back